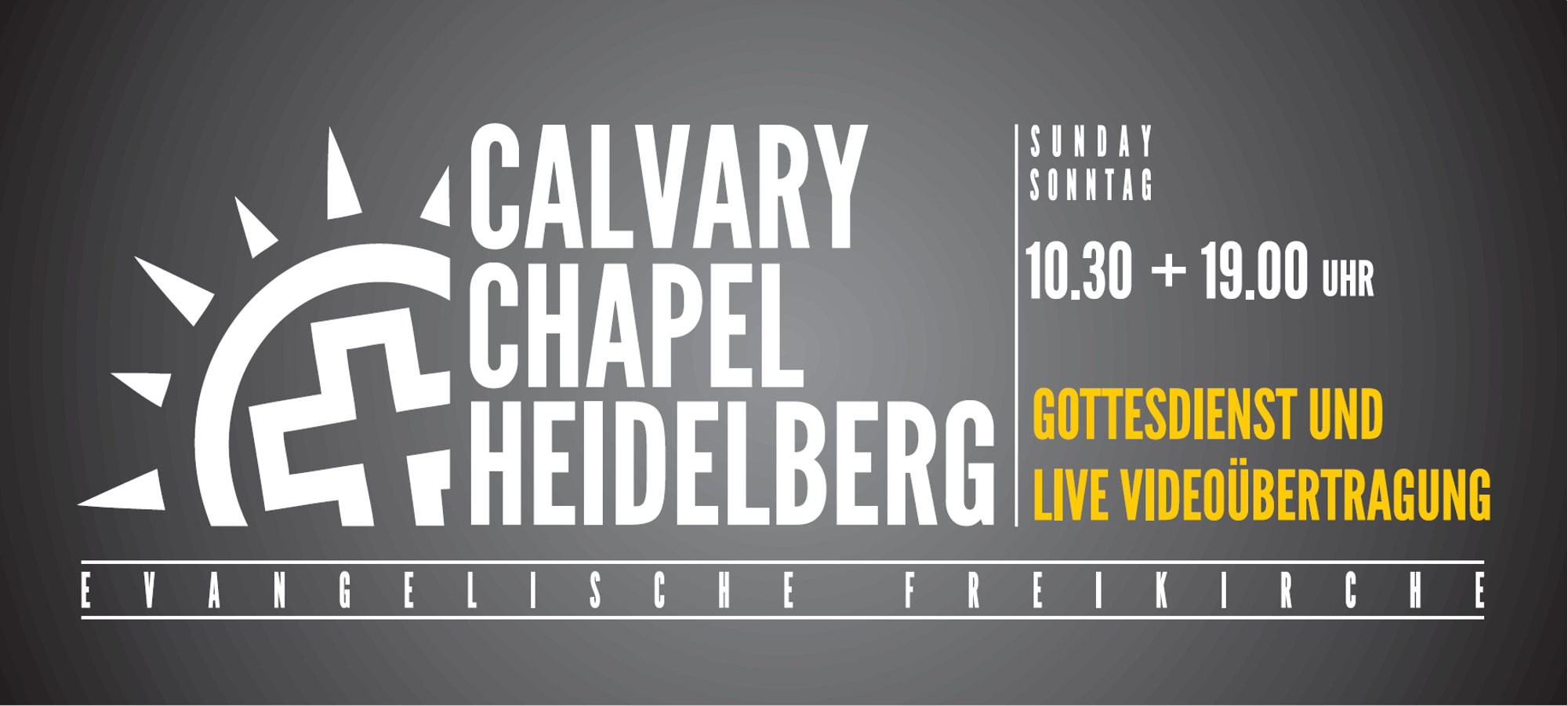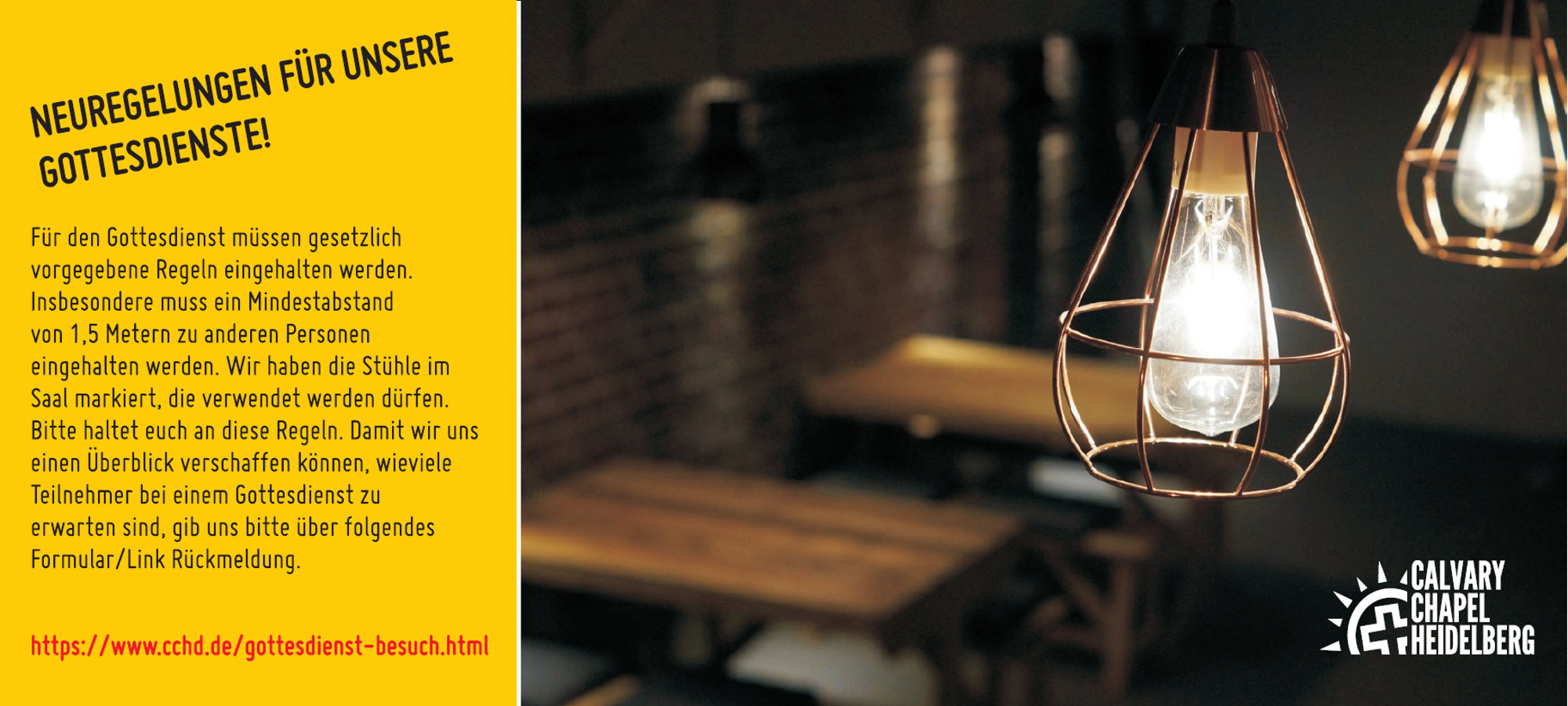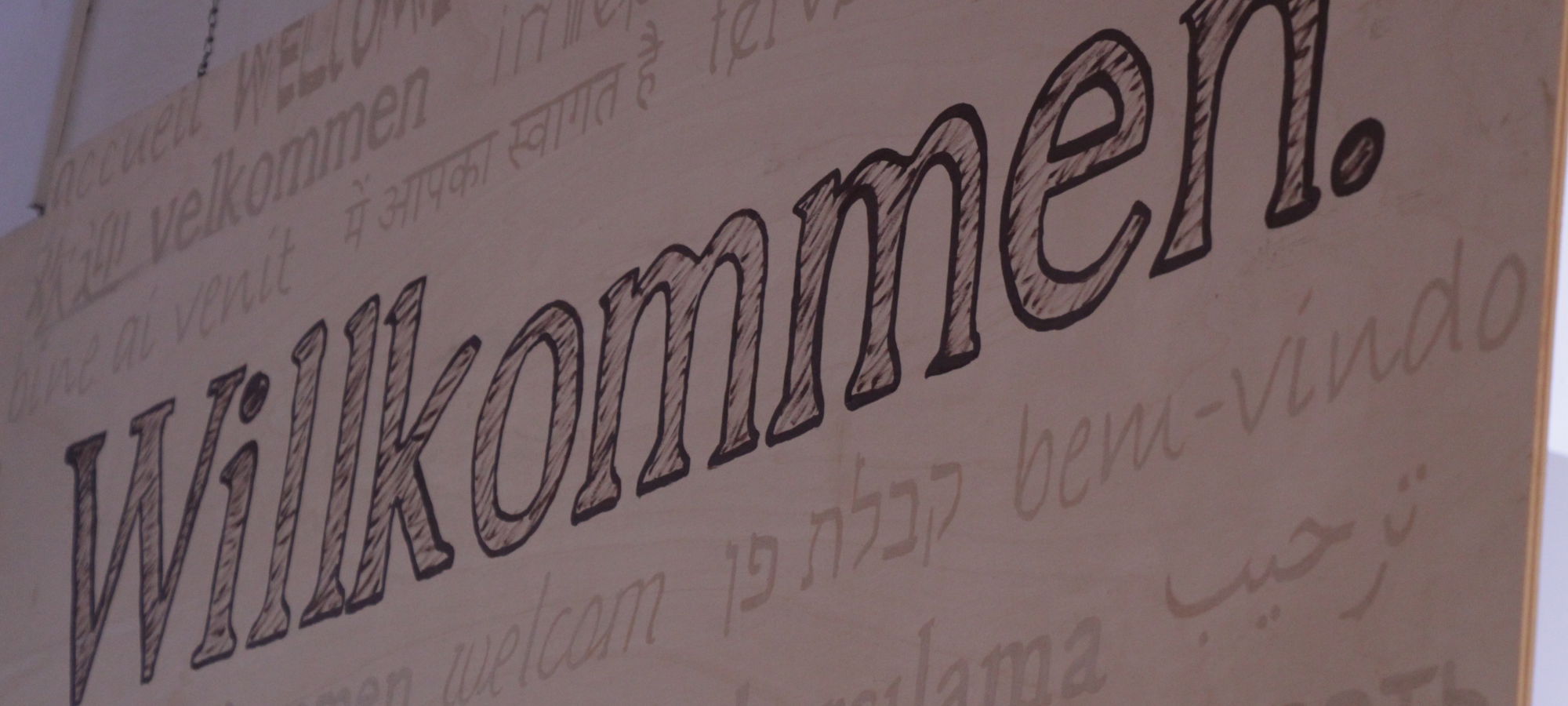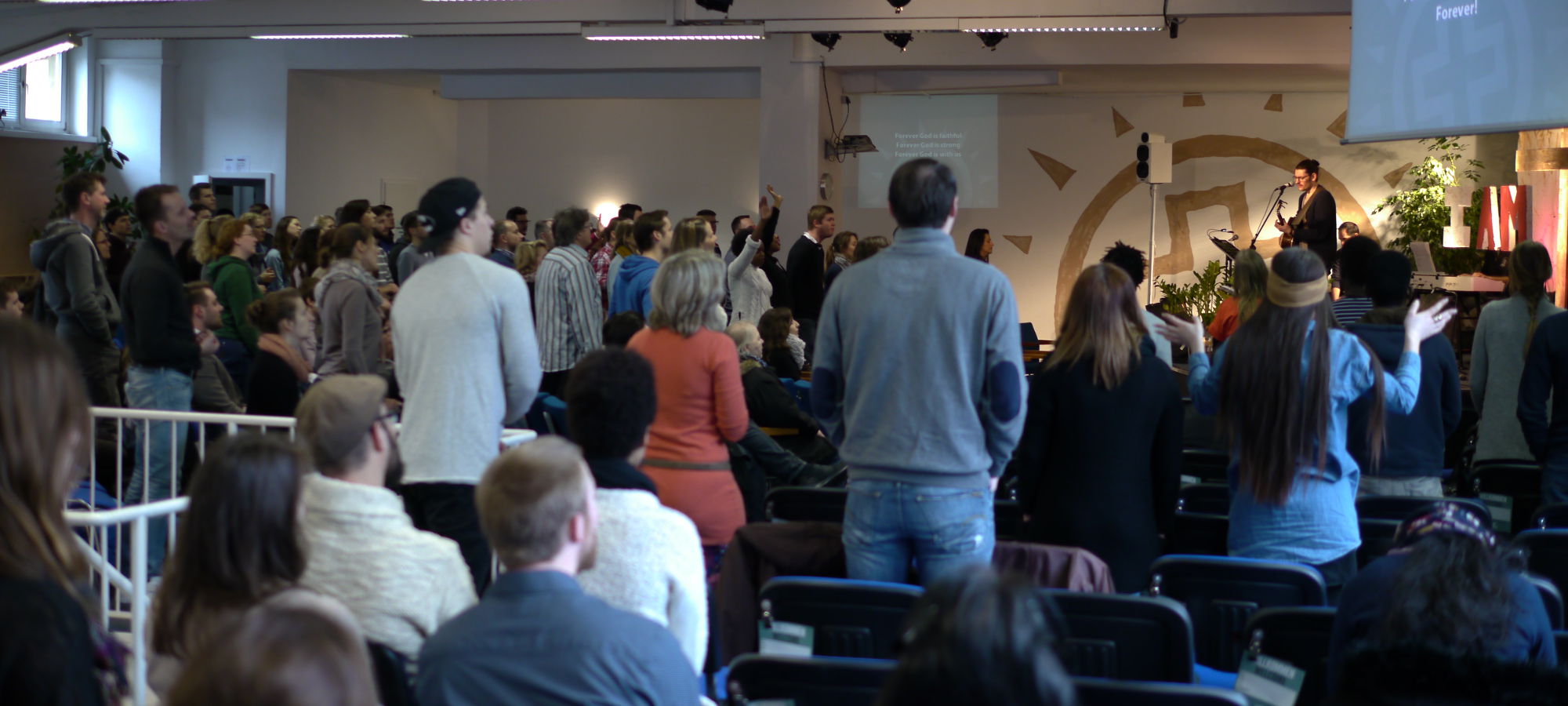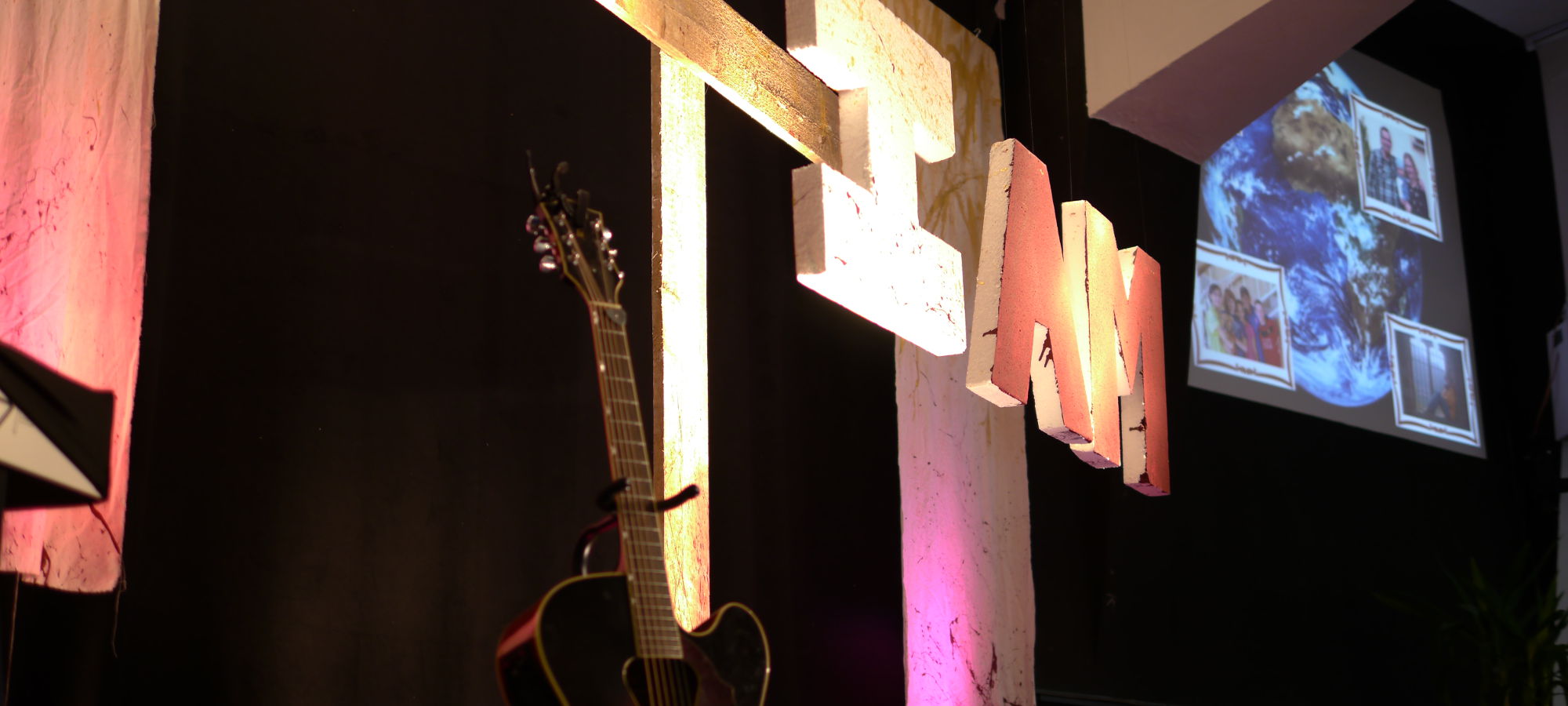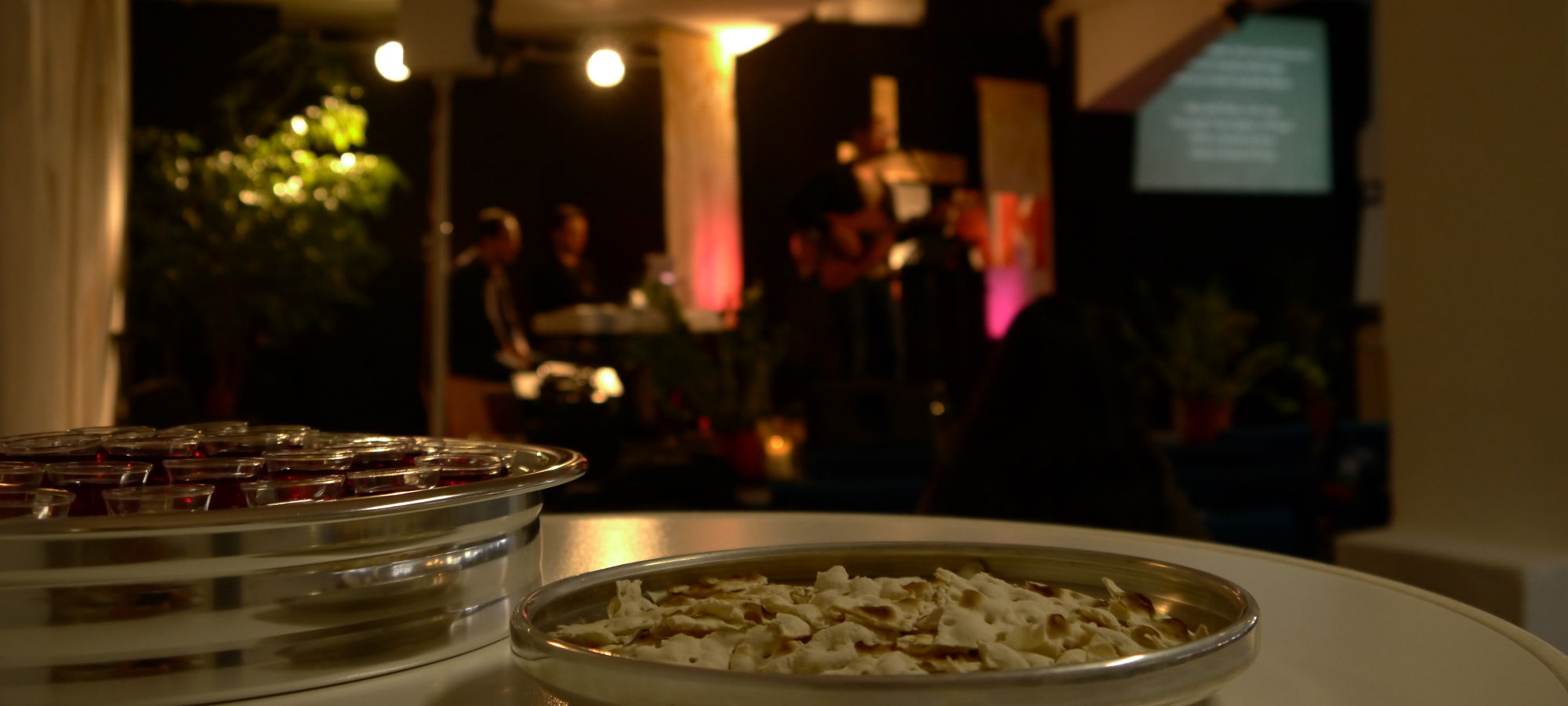 Bibel verse of the day:
24.10.2020
Weekly events
Our Services
Sunday, 10:30am and 7:00pm

Current Topic: Verse by verse through Philippians

Unfortunately no Childcare
Living Room or prayer night
Currently paused

Sermons
Service June 28st
Service June 21th
Service June 14th
Announcements
Switch to Standard Time 10/25
We want to remind you of setting back your clocks to Standard Time this coming Sunday morning. The clocks are set back one hour.
Women`s Prayer
The women`s prayer meeting takes place every second Monday in a month from 6:30pm - 8:00pm in the CCHD. All women are warmly invited, to pray with and for one another.
Living Room in September (in German)
On Sep 9th, 16th and 23rd (7:30pm), we want to have fellowship, good conversations and interactive teaching in cosy atmosphere (in German). The topic will be Evangelisation and missions. You are all warmly invited.