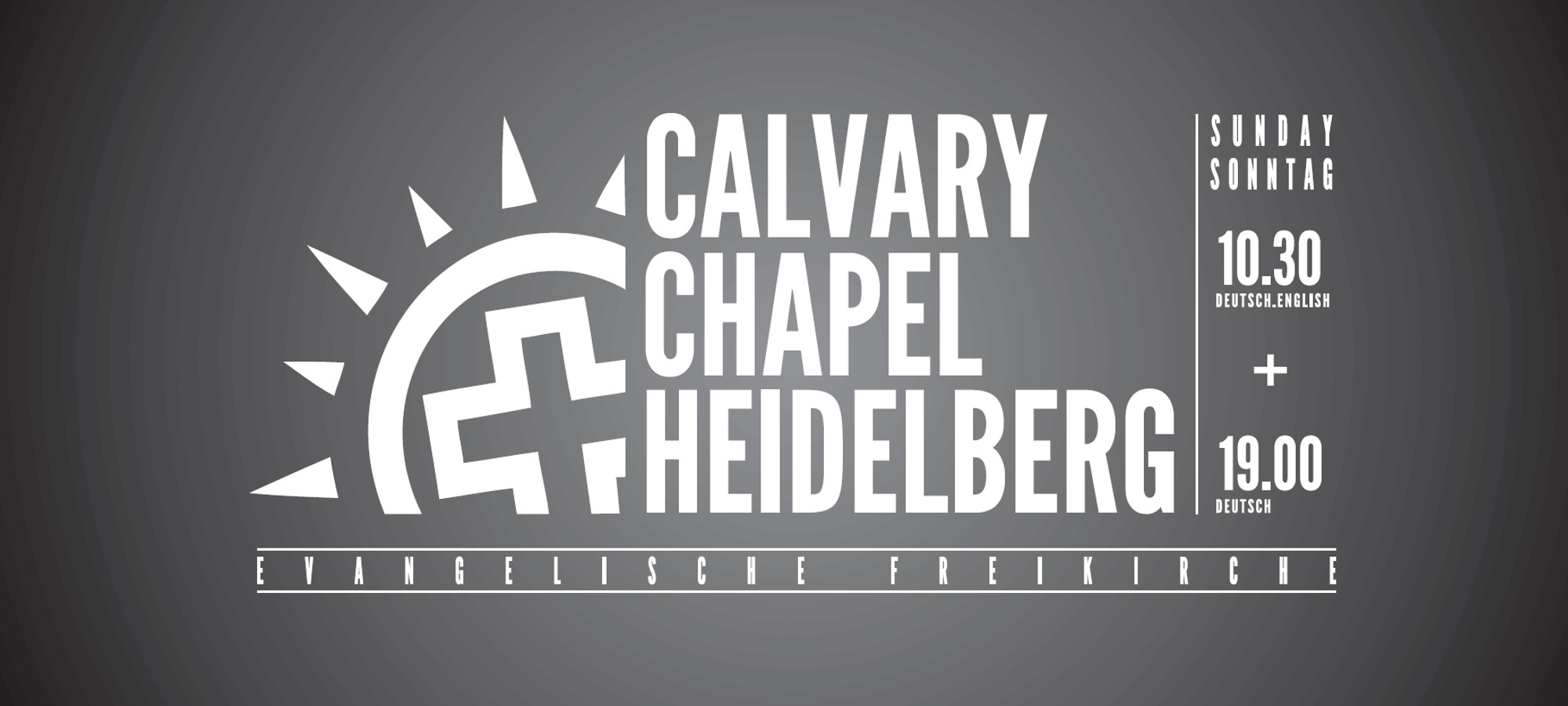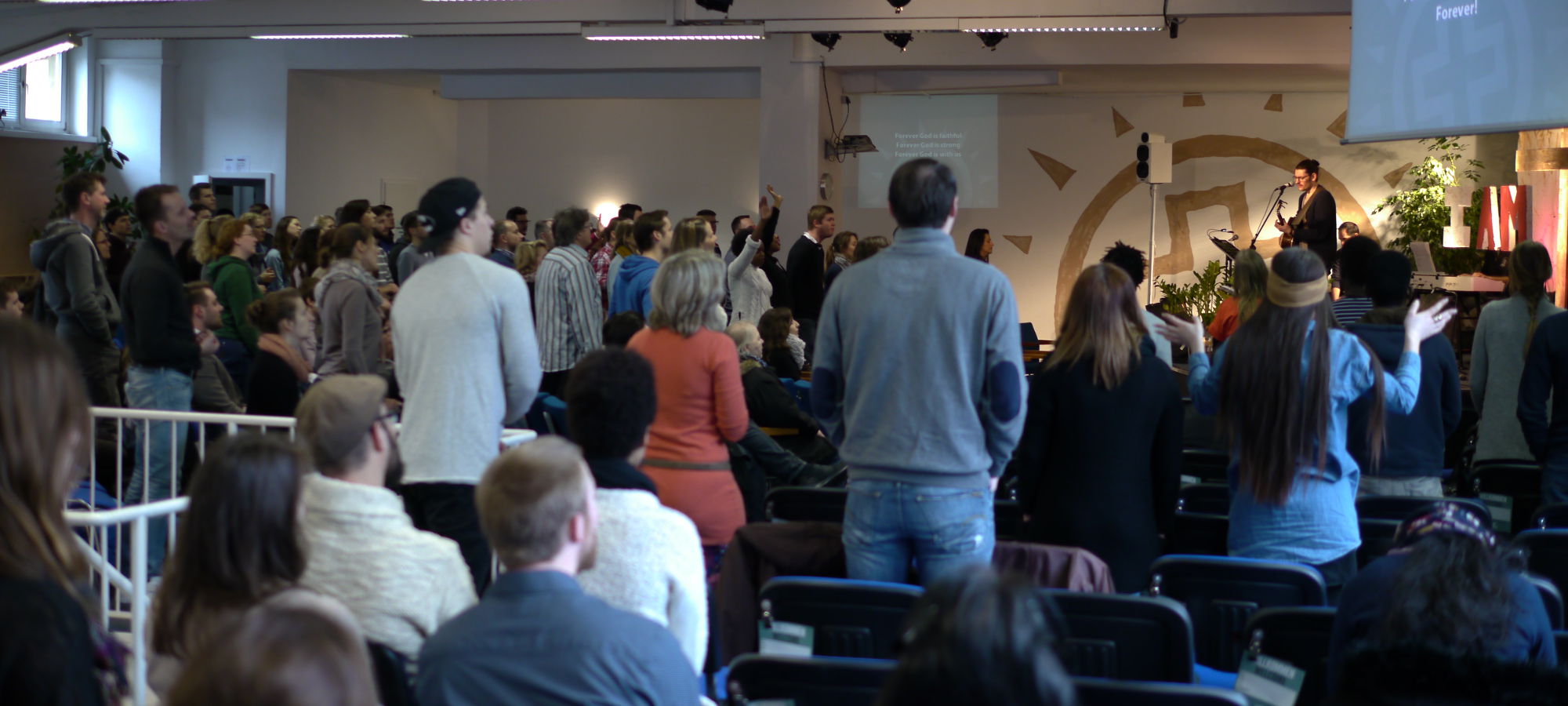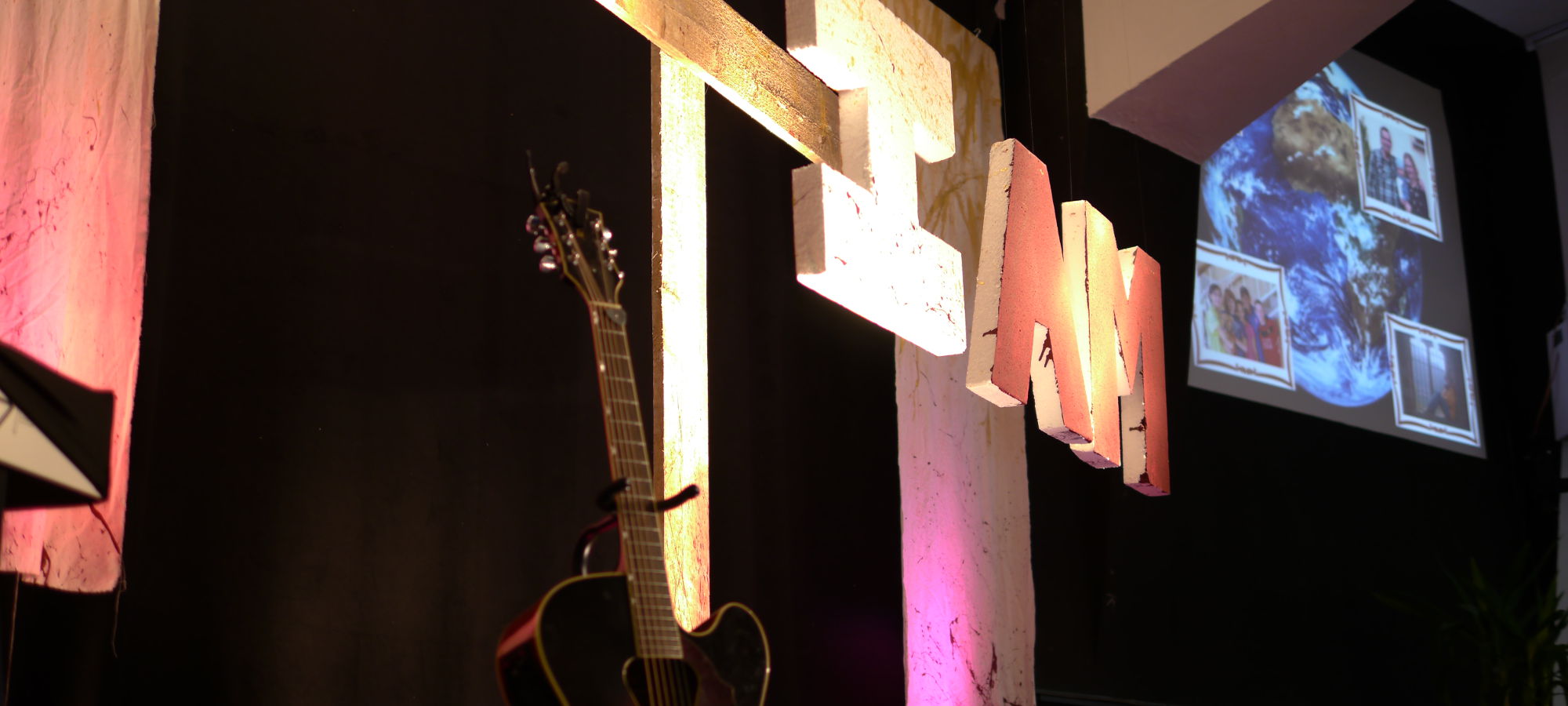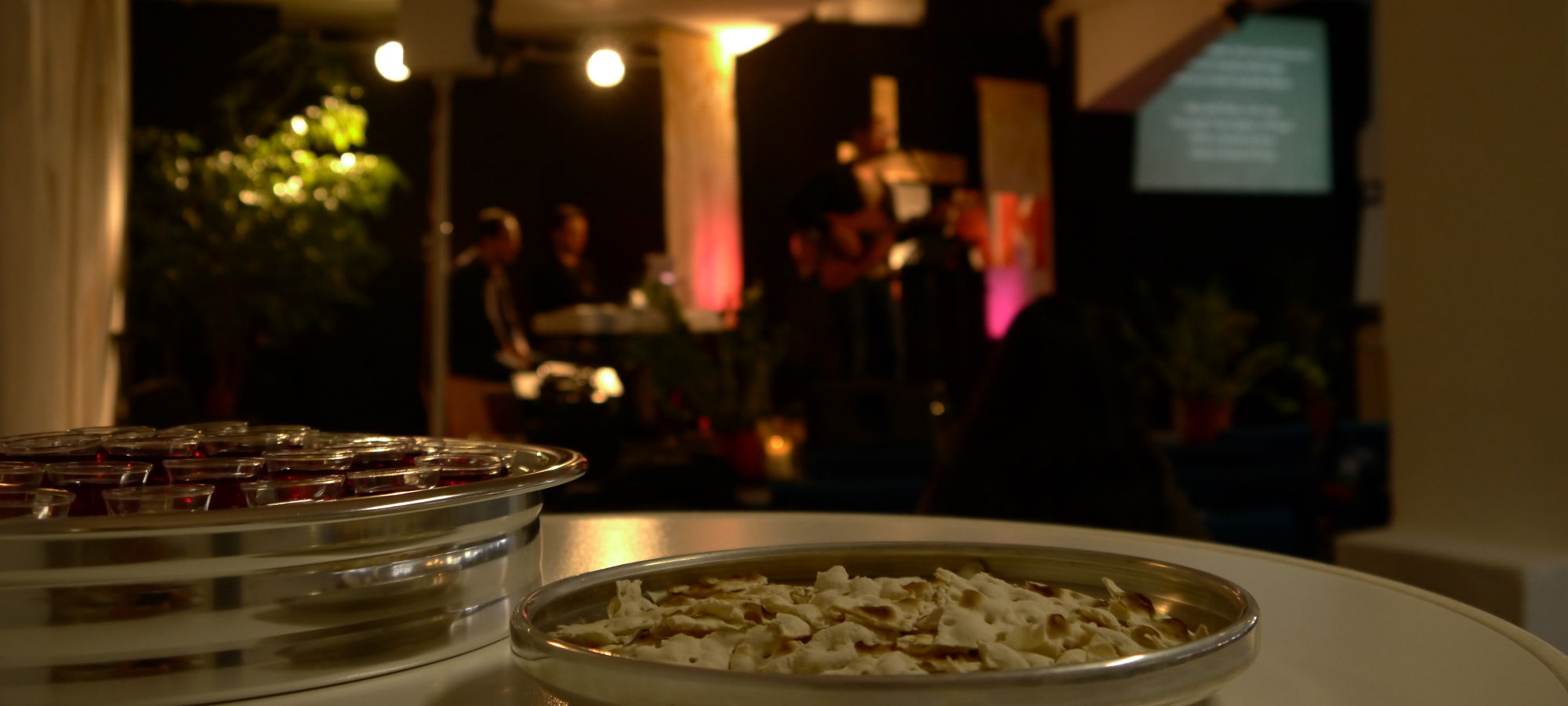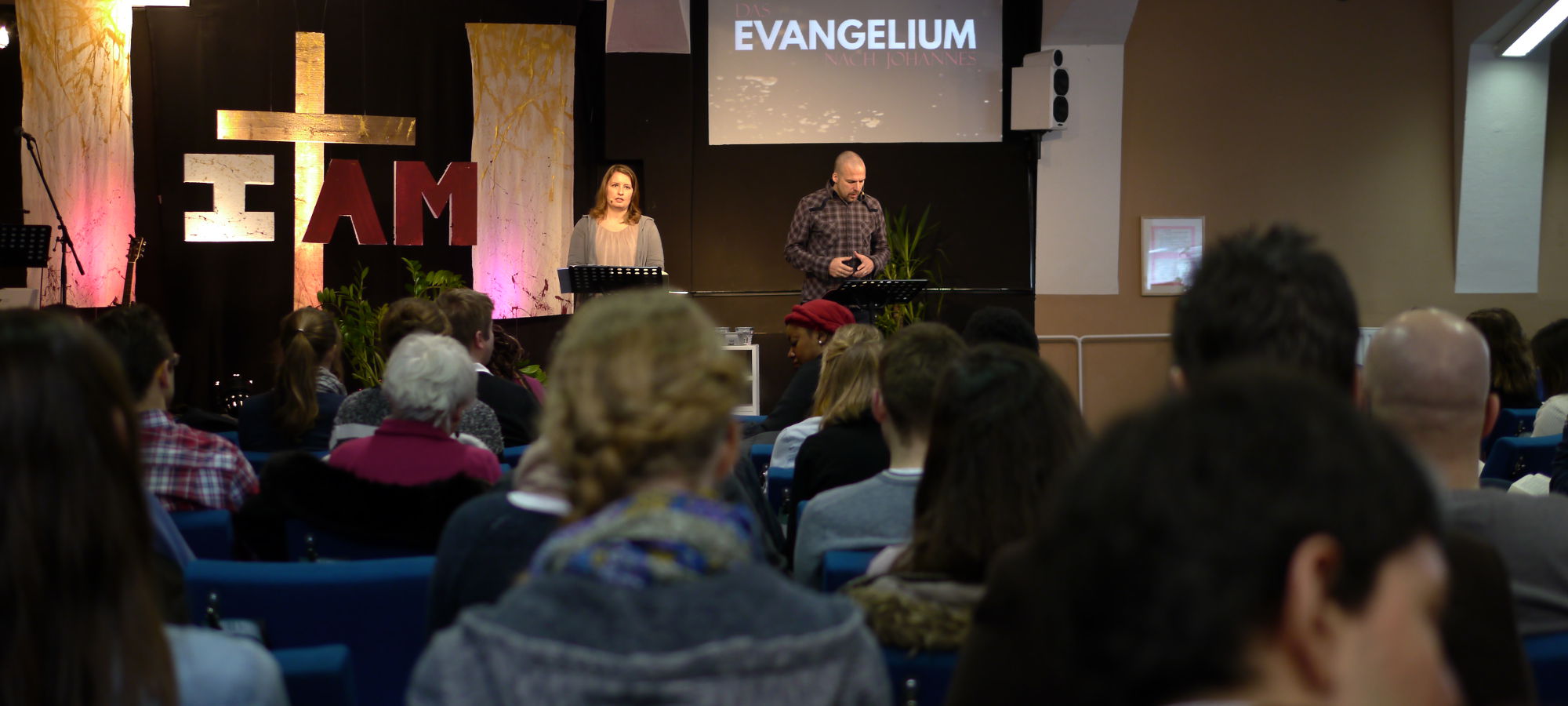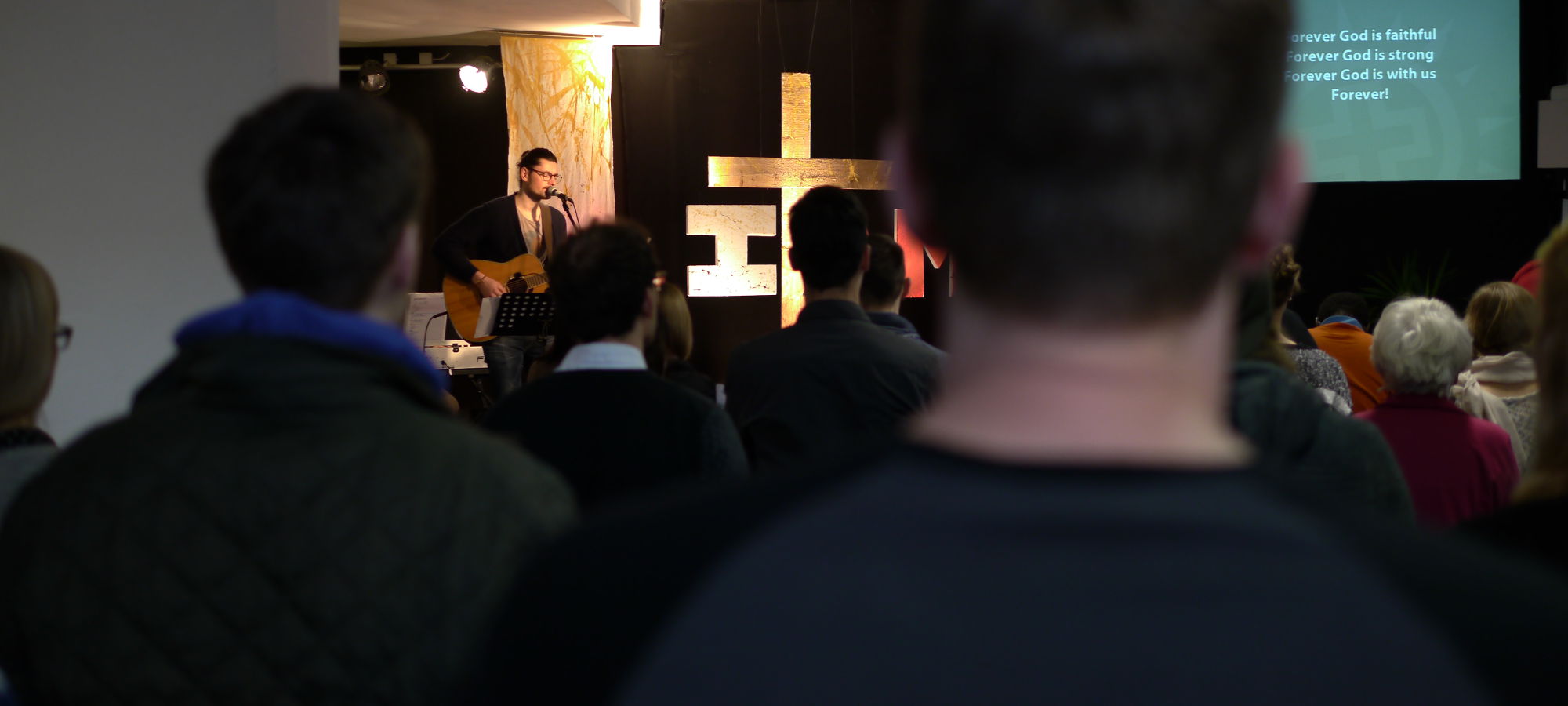 Bibel verse of the day:
06.12.2019
So stop telling lies. Let us tell our neighbors the truth, for we are all parts of the same body. And "don't sin by letting anger control you." Don't let the sun go down while you are still angry
Weekly events
Our Services
Sunday, 10:30am and 7:00pm
Childcare is available only in the morning service.
Living Room or prayer night
Every Wednesday, 7:30pm

Sermons

Announcements

Marcus Drama 11/30/19 and 12/01/19 7:30pm

Experience the full story of Jesus Christ as a play - in 90 minutes and in aunique and creative way. This is only possible with the Marcus Drama. This play moves everyone - no matter if someone has been traveling with Jesus for a long time or is actually skeptical and distanced from the faith. Thereore, a warmly invitation to everyone to come and also excited to invite anyone who otherwise does not come into the church

Mahl-Zeit 12/15!!

The next Mahl-Zeit will not take place on the first Saturday in December but on Sunday, December 15th together with H.O.P.E. e.V.'s Christmas Party in the Gemeindehaus St. Bonifatius / Hinterhaus, Hildastr. 6. The beginning will be as usual at 12:00pm (preparation starting 9:00am). As usual, the Mahl-Zeit team will appreciate your help in preparation, cooking and serving guests.

Israel-Tour 10/23-11/1

Further information and the registration concerning our ten day Israel-Tour will follow in December.

Moms4Moms

The Moms 4 Moms group has started again. Breakfast for all moms is served from 9:30 to 11:30 am. Child care is offered from 0-2 years. Sign in at: moms4moms@cchd.de.

Dates:

19.12, 16.1, 13.2, 19.3, 23.4, 14.5, 25.6, 16.7

Dates 2020

1/12-19/2020 Alliance Prayer Week (Opening Service 1/12)

3/27-29/2020 Women's retreat

6/6-13/2020 Church Retreat Heroldeck Castle

6/21/2020 Lebendiger Neckar

6/26-28/2020 Men's Retreat "Extra-Mile"

10/23-11/1/2020 Israel-Tour

12/4-6/2020 Church Retreat Gernsheim

Tuesday Morning Prayer

Every Tuesday morning at 6:30 am, we meet at the church for prayer. You are warmly invited.

Living Room (in German)

On the first three Wednesdays in a month (7:30pm), we want to have fellowship, good conversations and interactive teaching in cosy atmosphere in the new coffeebar (in German). You are all warmly invited.

Wednesday Nights (7:30pm)

Living Room: first three Wednesdays in a month

Prayer Evening: every last Wednesday in a month